Birmingham's first urgent care for kids is now open in Pelham
Late night pediatric urgent care open late 7 days week
October 26, 2017 (Birmingham, Ala.) Birmingham's first urgent care for kids is now open on Highway 31, next to Aldi near Valleydale Road. KidsStreet Urgent Care is a brand new, state-of-the-art urgent care staffed with pediatric providers 7 days a week to treat all of life's little emergencies. The first of its kind to open in the State of Alabama, the KidsStreet pediatricians and pediatric providers have already helped over 100 patients with issues such as cold, flu, strep, broken bones, insect stings, stitches, sports physicals and more! Open from 12:00 p.m. until 10:00 p.m. on weekdays and 11:00 a.m. to 9:00 p.m. on weekends, KidsStreet Urgent Care aims to provide you care when you need it.
"Our goal is to provide parents with peace of mind when their regular pediatrician is closed or booked up," said founder Sam Eskildsen. "We understand that illness and injury never happen on a schedule! When everywhere else is closed for the night, we want to provide parents with an alternative to a costly emergency room visit. We are thrilled to offer patients convenient and great care after-hours with shorter wait times."
The walk-in clinic requires no appointment and accepts most major insurances including Medicaid. The newly constructed building features multiple exam rooms, on-site lab testing and digital X-ray capabilities to care for sprains, strains, breaks, and fractures. KidsStreet's specialized team will be available to treat non-life-threatening conditions such as fever, ear infections, acute asthma attacks, lacerations, insect bites, allergies, vomiting and upset stomach, diarrhea, rashes, minor burns, and other acute illnesses and injuries.
Medical Director, Dr. Timothy "Timbo" Taylor, M.D. is excited about giving fellow parents another option when facing the unexpected. "Not only will the pediatric clinic in Pelham provide quality care that's specialized for kids, but we also hope the convenient services and friendly staff will make the entire ordeal of being sick or injured a much more pleasant experience for both the parents and the child," said Taylor.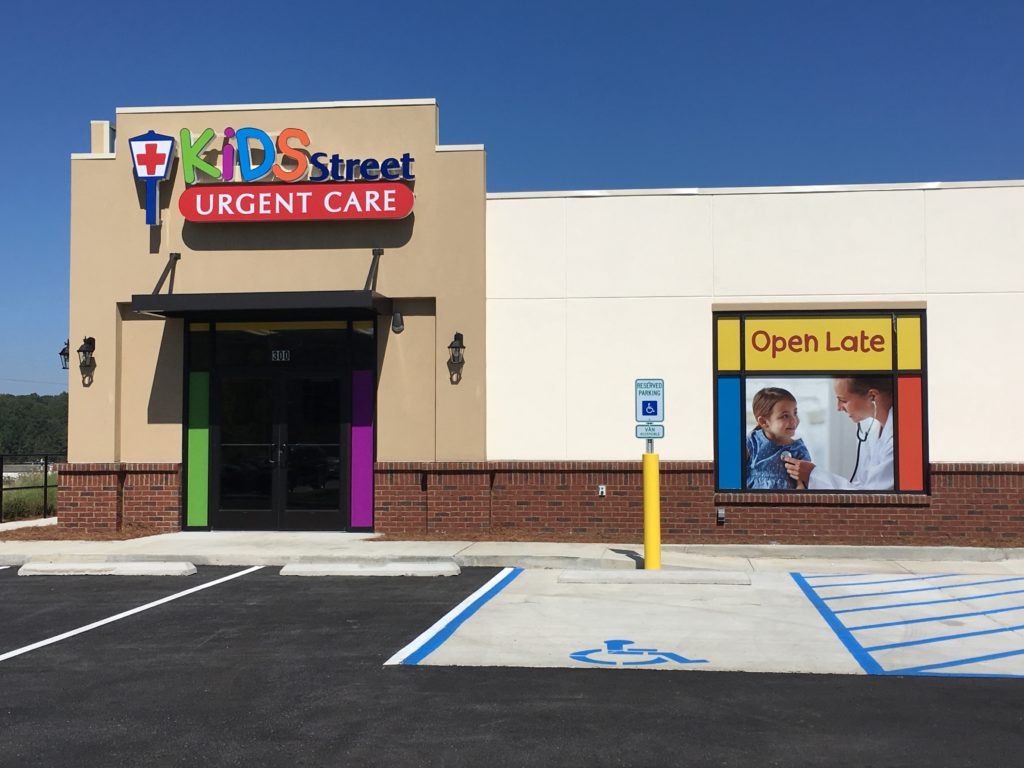 In addition to a compassionate, pediatric-trained staff, KidsStreet offers a kid-friendly waiting room with magical mess-free coloring kits to prevent children from playing with germ-covered toys. There is a coffee bar stocked with complimentary coffee, water, hot chocolate, and juice. Patients can also purchase sodas and other snacks in the lobby. Furthermore, KidsStreet gives you the option to purchase your kid's medicine on-site. Our Pre-Pak pharmacy offers several commonly prescribed medications, saving you a trip to the pharmacy.
KidsStreet is also the home to the company mascot, Dr. Wags, who can always be seen out at community events, schools and daycares! However, he's been known to greet patients at the clinic as well!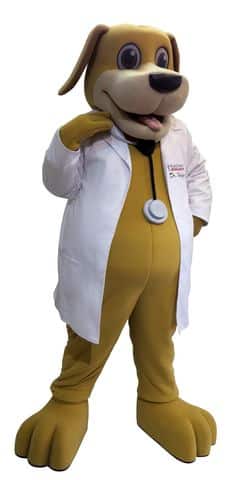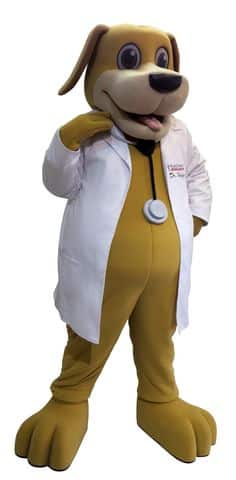 Last Saturday, KidsStreet Urgent Care hosted a Fall Carnival for their grand opening event and celebrated with over 200 kids and families! Attendees enjoyed free popcorn and cotton candy as well as fun on the Wacky World bounce house and Velcro Wall. Tons of prizes were raffled away including free passes for ice skating at the Pelham Civic Complex, passes to the Autobahn Indoor Speedway, and a Yeti cooler! Great community supporters such as Sky Zone, Pump it Up, Vinehouse Nursery, and Sweet Home Life Real Estate hosted carnival games.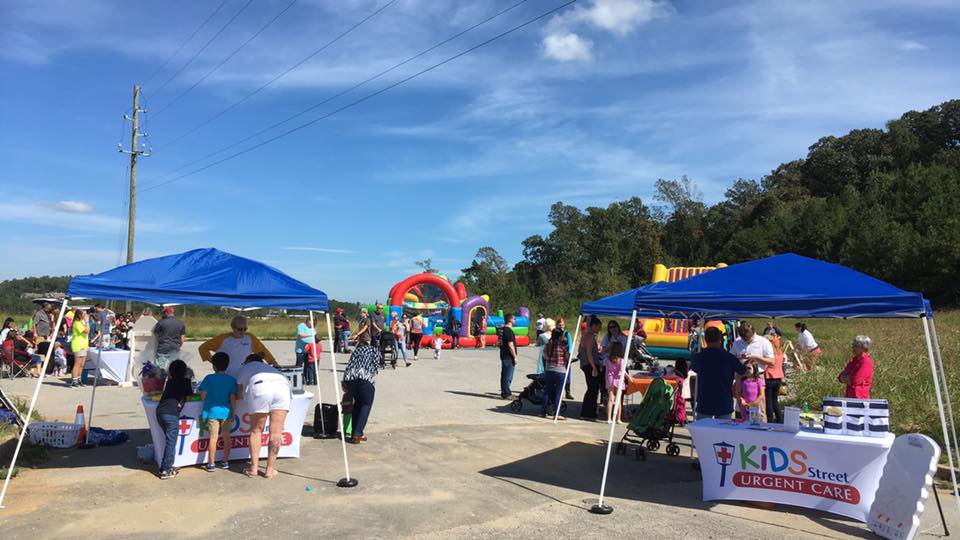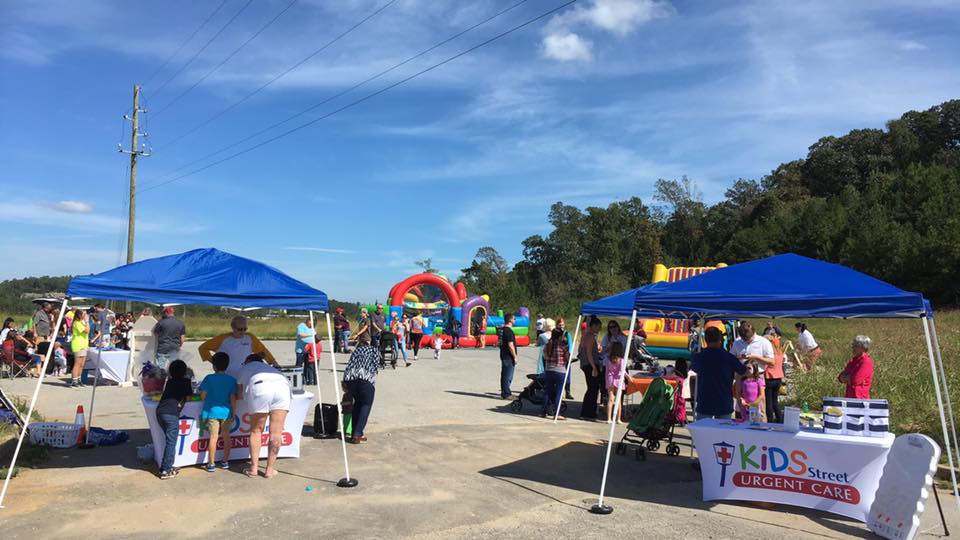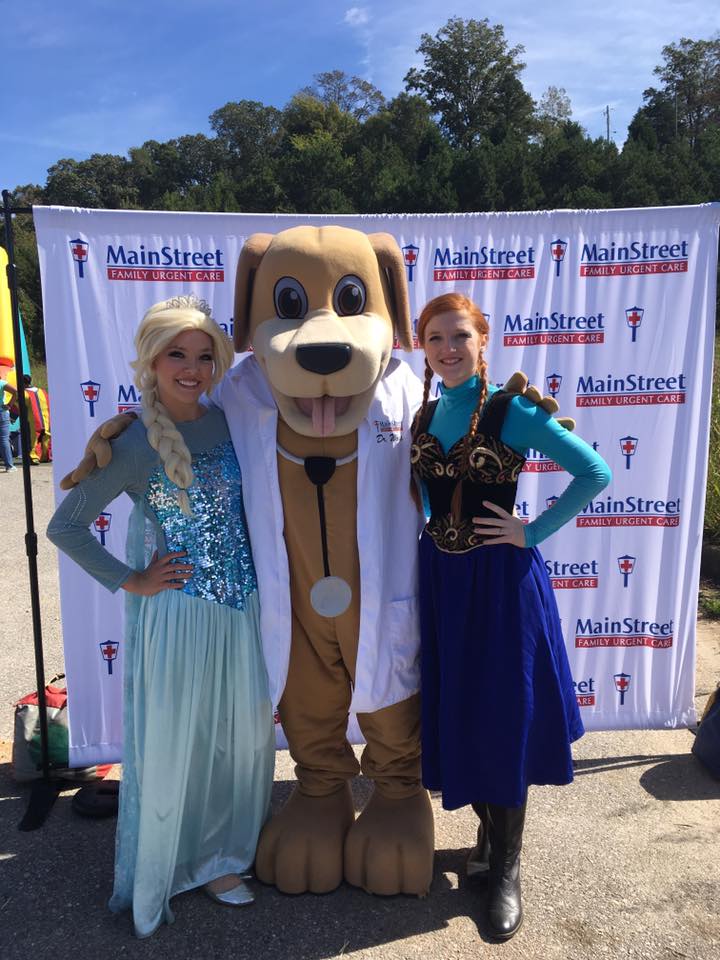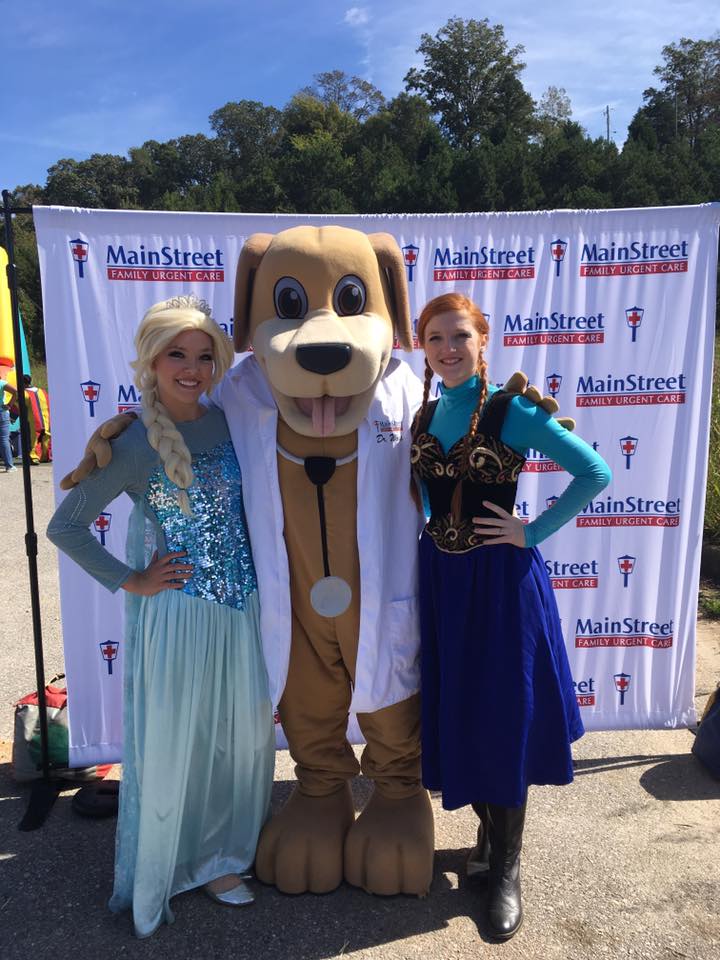 KidsStreet Urgent Care is thrilled to be serving great communities in Birmingham, and is excited to open its second location in Mobile this December. For more information, visit the KidsStreet Urgent Care website, LIKE us on Facebook, or e-mail info@mainstreetfamilycare.com.
###
About KidsStreet Urgent Care and MainStreet Family Urgent Care
KidsStreet Urgent Care is a part of the MainStreet Family Care network of clinics, committed to helping our patients heal better and feel better, FAST! Headquartered in Birmingham, KidsStreet Urgent Care aims to treat kids after hours while MainStreet Family Urgent Care serves adults and rural communities in Alabama by providing quality healthcare with convenience, compassion, and cost-effectiveness. In addition to a full range of urgent care services, the clinics also deliver a variety of preventative, wellness and occupational health services. MainStreet currently has 15 locations throughout Alabama, including another KidsStreet Urgent Care set to open in Mobile in December 2017. More information about MainStreet Family Urgent Care and KidsStreet Urgent Care can be found online at www.mainstreetfamilycare.com.