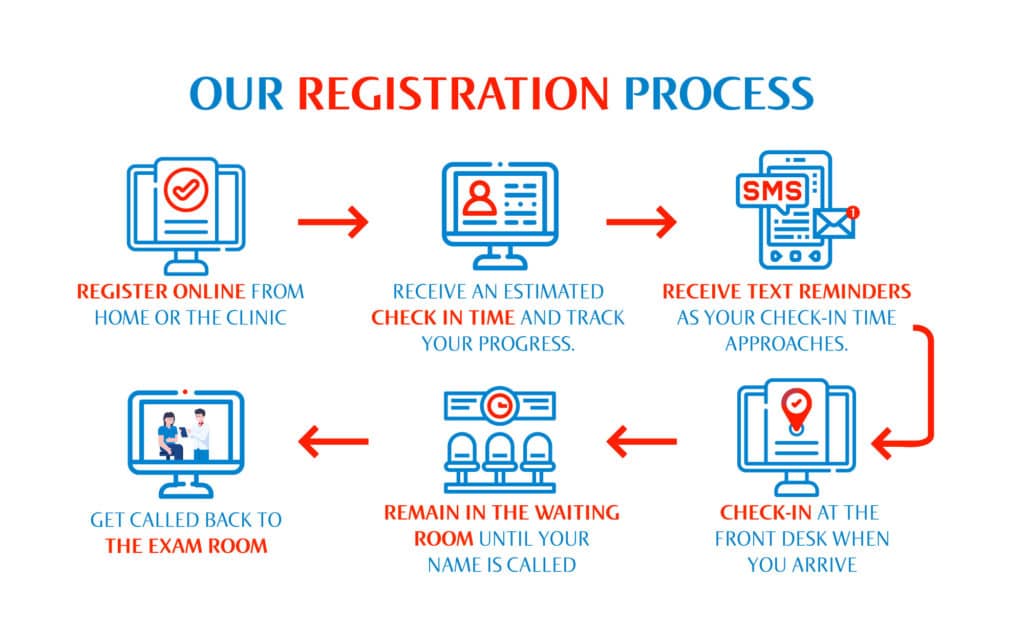 Our online registration opens 30 minutes before the clinic opens. Patients will be seen in order they register.
Online registration is now available at all of our KidsStreet clinics. Start by selecting the clinic nearest you from the list below. Once you've registered, we ask that you wait in your car or at home until you receive the text indicating we are ready for you. You will then have 30 minutes to arrive at the clinic.
Select the clinic nearest you:
In order to reduce the risk of illness for you, our patients, and our staff, only patients and parents/guardians of minor patients are permitted in the clinic. All other family members or guests must remain in the car or wait outside.